Welcome.

The Belmont Association is an association of former pupils of Belmont Abbey School. The purpose of the Association is to keep members in contact with each other and inform them of the news and the many events which take place at the Abbey and also to give support to the Monastery.

As a past student, member of staff, Association member, or friend of Belmont Abbey School, you are invited to register with The Belmont Abbey School BB Forum. There you can get in touch with other members by email, join in the discussions, share reminiscences, gossip, whatever, in a secure password protected area. If you are an Association Member you will also have access to the lists of members, newsletters, in the Association Private Bar.

News of coming Social Events, The Association Golf Day, AGM, and Committee meetings are regularly posted.

You will also be able to visit the Memorabilia Site which is a vast archive assembled over the past four years: featuring photos, articles, history, personal accounts, drama reviews and playbills, sports teams, House and School pics, the Prep Schools, obituaries and much more.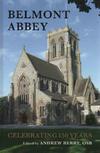 Check out the new History of Belmont Abbey published by Gracewing. Available on Amazon. A fascinating read, with interesting chapters on the School.